It is an app to find the sacred island of Okinoshima
floating on the horizon of the Genkai Sea.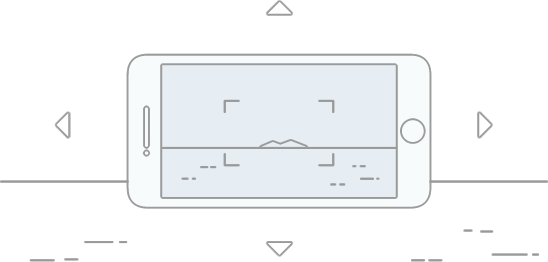 The sacred island of Okinoshima is located in the middle of the Genkai Sea.
The island have strict taboos and we can not land on the island.
However, we can see Okinoshima from other islands in the Genkai Sea (Tsushima strait) and the main islands of Kyushu and Honshu.
This app helps you find Okinoshima, which is not easy to find, and enjoy the World Heritage Site, "Sacred Island of Okinoshima and Associated Sites in the Munakata Region".

The latest update adds the AR function for the Shimbaru-Nuyama Mounted Tomb Group, the component part of the world heritage.
Functions of App
Explore the view of Okinoshima
You can confirm whether Okinoshima is visible by using the "Okinoshima Long-distance Live Camera" from the Oshima island.
Locate Okinoshima
A radar overlay (AR Mode) indicates the location or direction of Okinoshima.
Once you move your phone and locate Okinoshima, a "Found it!" button will appear in the middle of the screen. Tap this to share the location you were able to see Okinoshima from.
"Distant viewing spot map" introduces historical worshipping places and viewing spots, and the places you can find Okinoshima shared by users.
Walk among the ancient tombs
You can see the restoration image AR of ancient tombs in the Shimbaru-Nuyama Mounded Tomb Group.
Once you tap a name of the tombs, explanatory texts and images will appear.
Please use the Shimbaru-Nuyama Mounded Tomb Group location.
Note:
Please use caution and pay careful attention to your surroundings. Several roadways pass through the mounded tomb area.
If the display appears to be misaligned, adjust the GPS by turning the terminal to 8 characters.